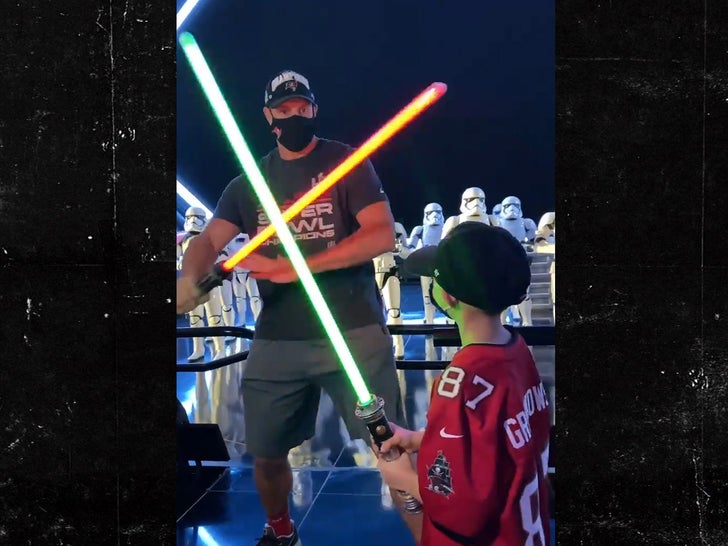 Breaking News
He told ya he was going to Disney World … and Rob Gronkowski has already made good on his promise!!
The Tampa Bay Bucs superstar tight end rolled into the Most Magical Place on Earth in Orlando on Monday … and immediately got into an awesome lightsaber battle!!!
It's all part of Disney's annual Super Bowl celebration — where they (usually) parade the winners around the theme park just like Tom Brady did in 2002, 2004 and 2019.
There are reports Disney has scrapped the Super Bowl parade this year as part of its COVID protocol — but Gronk will still get to enjoy the park as a super VIP guest, which is probably super awesome.
Both Gronk and TB12 did the post-game "We're going to Disney World" spot this year after beating the K.C. Chiefs on Sunday … but Brady is reportedly set to visit the park at a later date.
In the meantime, more theme park snacks for Gronk and his family!!!
Disney World had been shut down for a while due to COVID — but reopened in July with new safety protocols to keep people safe.